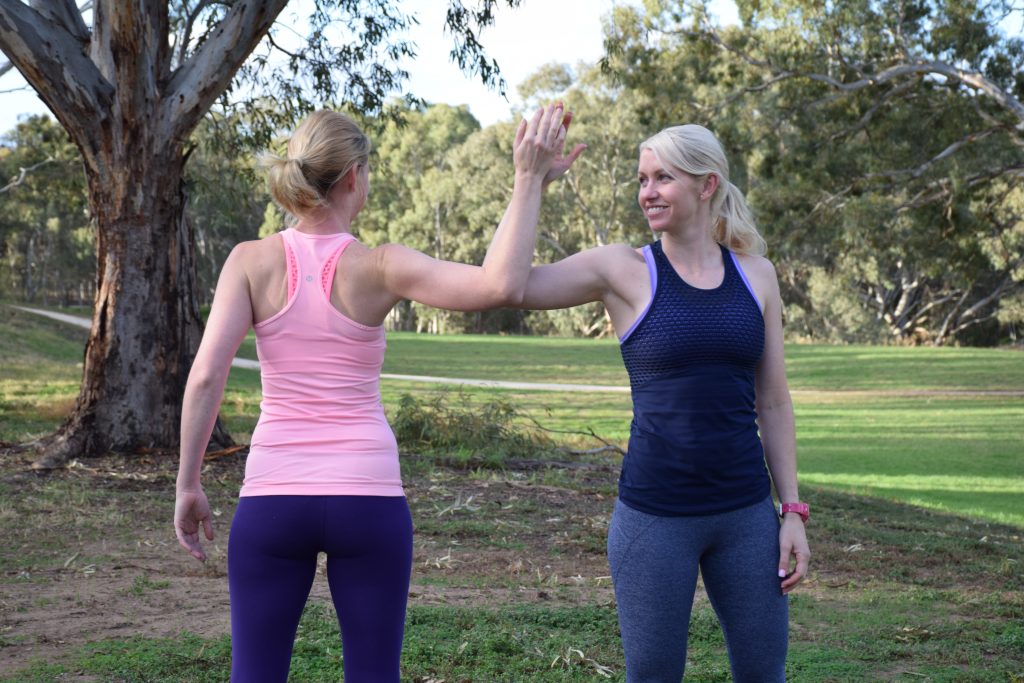 For as long as I can remember even as a kid, I'd always had a love of all things health and fitness. My favorite day of the year was Sports Day at school and I knew I wanted to do something active with my life. It never really occurred to become a Personal Trainer until I'd spent 17 years in the Army. Never did I think I would actually be a Personal Trainer, I really only did the course for my own personal reasons not to gain employment out of it. It was more about learning the science of fitness for myself because I knew it was my passion.
I loved every day of my course, I was the oldest by far and the only one with three kids! I never missed a day of that course including the first day which was also my daughters first day of school. At the end of the course I was given the Energizer Award for my passion and energy this was voted for by the 30 class mates. So I had blown my expectations out of the water from 'could I really do this' to 'wow check out what I just achieved'.
It wasn't for a year and half before I became interested in training others. I knew I wanted to help women with their health and fitness especially to break the myth that once you've had kids your body will never be fit and strong again.
Fast forward 3 and a half years I now run my own Group Training business for women where I train over 200 women each week. It's called Platinum Body Personal Training if you want to have a sneaky look. My training approach is based on taking away the things that hold women back from getting started or from being consistent.  We have no men, no mirrors, no equipment and my sessions only run for 30 minutes.
My girls were getting such great results and when I stared sharing their before & after pics my online followers started asking for a program. Then the 8 Week Bodyback Program was born. I had my husband take the photos in our kitchen of me doing the workouts, I hired a graphic designer to put it all together for me so you can workout with me from the comfort of your own home. My program is basically 3 20 minute workouts a week. It also has loads of clean eating ideas to help you clean up your diet.
Basically I knew I had something to share with other women, how to stay fit, healthy and sane. I get to help over 200 women a week locally and 100's on line. So if you have a dream, and idea or a passion follow it and see where it takes you.