When you are eating for fat loss, a big salad is one of the best things that you can eat for dinner. It's a wonderful blend of veggies that are high in fibre and you can top it off with a hearty serving of protein. Really any mixture of fresh veggies and lean, cooked meat will do. Try to keep your rotation of veggies and protein new and exciting.
Got leftover grilled steak? Here's a vibrant mix of fresh veggies to serve it up with! For the dressing use a simple drizzle of olive oil, balsamic vinegar, and freshly cracked salt and pepper. Enjoy!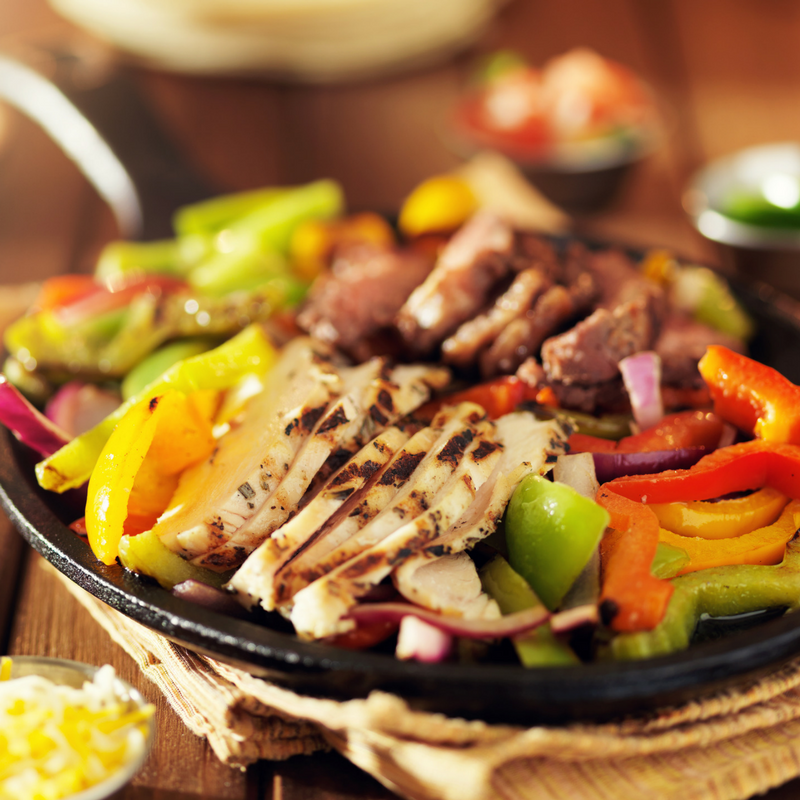 Servings: 12
Here's what you need
1 head savoy cabbage, chopped
1 bunch fresh coriander, chopped
1 red capsicum, seeded and thinly sliced lengthwise
4 spring onions, greens only, thinly sliced
6 radishes, halved and thinly sliced
½ cup fresh basil, chopped or torn
grilled steak or chicken, thinly sliced
Instructions
Divide the ingredients between 4 salad bowls. Serve with your choice of dressing. Enjoy!
Nutritional Analysis
391 calories, 14g fat, 14g carbohydrate, 7g sugar, 136mg sodium, 5g fibre, and 50g protein.
I hope that you get a chance to give this recipe a try this week. Remember that I'm only a Facebook message or email away to assist you in all things fitness. And if you haven't purchased my 8 Week Bodyback Program you can do so now to set up your first workout – I'd love to help you achieve your best body ever!