It's not everyday a national news station call you and invite you to come into the studio and do an interview, however for me that day happened yesterday. It was Friday 13th and there was a moment where I considered the phone call was a prank or that I would freeze on air in the live interview they were proposing.
So I had to really do the one thing I ask my clients to do, be comfortable being uncomfortable. With that at  the front of my mind I felt so inspired by the girls who've done just that and the outcomes they got gave me incredible strength to be strong. This is not something I have even imagined happening, nor did I seek it however there was no way I was going to say no to this amazing opportunity.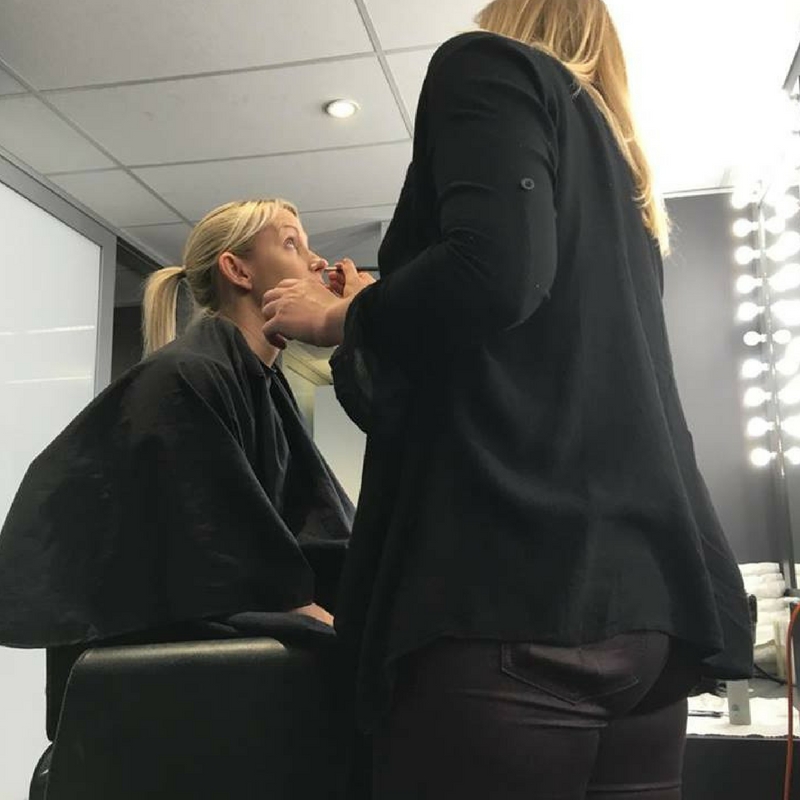 Sat in the make up chair feeling like a Rock-star, pretended I was Lady Gaga. No really I was thinking, 'please be able to speak, please be able to speak'. I started to doubt myself that I would lose the use of the English language and wouldn't be able answer the questions. So I really had to stay in a good headspace and rule out that mean girl voice.
Then we went down to the studio room, a microphone was popped up my top and tucking in at the back and we went into the on air room. It was surreal. Alice was so lovely helping to keep my nerves at bay. I laughed how it's just a normal day in the office for them, yet for me I was about to jump out of a plane at 15,000 feet, well that's what it felt like.
Then the count down began, and when it go to 15 I went into auto pilot and channeled every ounce of warrior strength I knew I had and braced for the most exciting, fun, memorable 3 minutes of my life.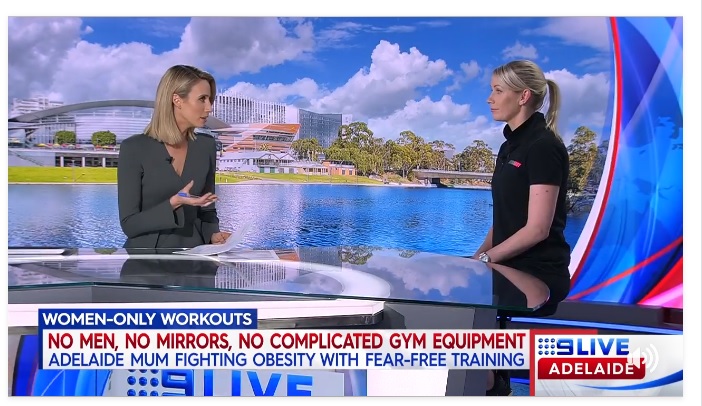 I am a hand talker so I tried so hard to keep those two still and quiet, I was trying so hard to sit up straight, not say toddler words (Mum's you get me), I was in the zone. And it felt amazing. It was doing what I love on a national level and I felt like for the very first time all my hard work was being recognized and not just by my Mum! I am so proud to have followed the vision that only I could see. I am so proud to own my journey and to really take responsibility of why I am here. I help women change their lives and it's something I take very seriously. This is my gift and I will continue to follow my passion, changing 1000's of women's lives as they come into my mine.
Thank you everyone for your ongoing support. I started this blog back in 2012, when I didn't know who I was or what I wanted to be when I grew up. No I know. I am very clear on my where to from here.
If you live locally to me, get off your butt and join my Girl Gang. You know you need to start somewhere so why not start now.
If you can't get to me or you are simply not ready to start in a group setting you can download my 8 Week Bodyback Program and train with me from the privacy of your own home.