There really is only one thing you should be drinking and that is water. If you are trying to be healthy or lose weight the best thing you can do is ditch the soft drink, flavoured milks or iced teas. These drinks are just so full of sugar and they are leaving you dehydrated. What should you drink? That's easy, water and lots of it.
So many times I hear, "but water tastes so boring and I don't like it". Well that often is really just an excuse to not give up your favourite sugary drinks. Keep reading for some great ways to spruce up your water bottle.
Make these the night before and take them to work with you, or have them at home with you. Three bottles is a great start to upping your water intake. During the night the flavours will infuse into the water as will the vitamins making it one healthy drink.
 DELICIOUS WATER  FLAVOUR IDEAS
Watermelon & Strawberry
Lemon & Lime Leaves
Cucumber & Ginger
Kiwi Fruit & Orange
Lemon & Mint Leaves
Orange & Blueberry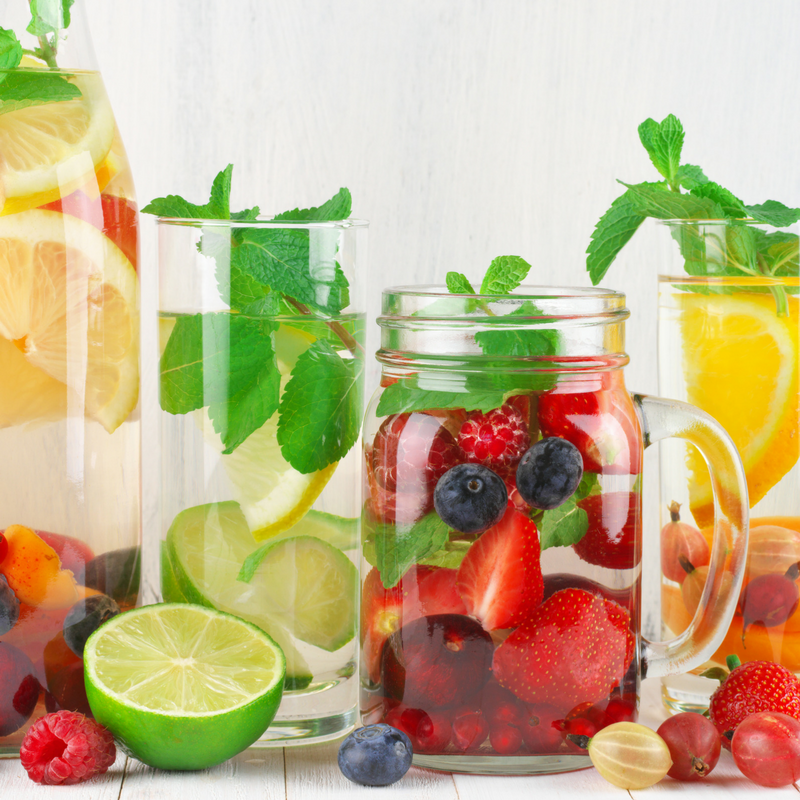 Try this for a whole week and watch your skin clear up and the toxins be removed from your body. I would love to hear any other combinations that you like to drink in the comments below. Here are three I have made tonight that will go in the fridge for my day tomorrow.