Everyone dreams of a lean fit body but it doesn't have to be a dream it can be a reality for you too. Today I am sharing my 3 favorite hacks that will help you get lean. It's not just something reserved for fitness fanatics it is something you as a buys women can achieve too. By breaking it down into 3 areas that you can start to focus on will help you achieve the lean body you desire.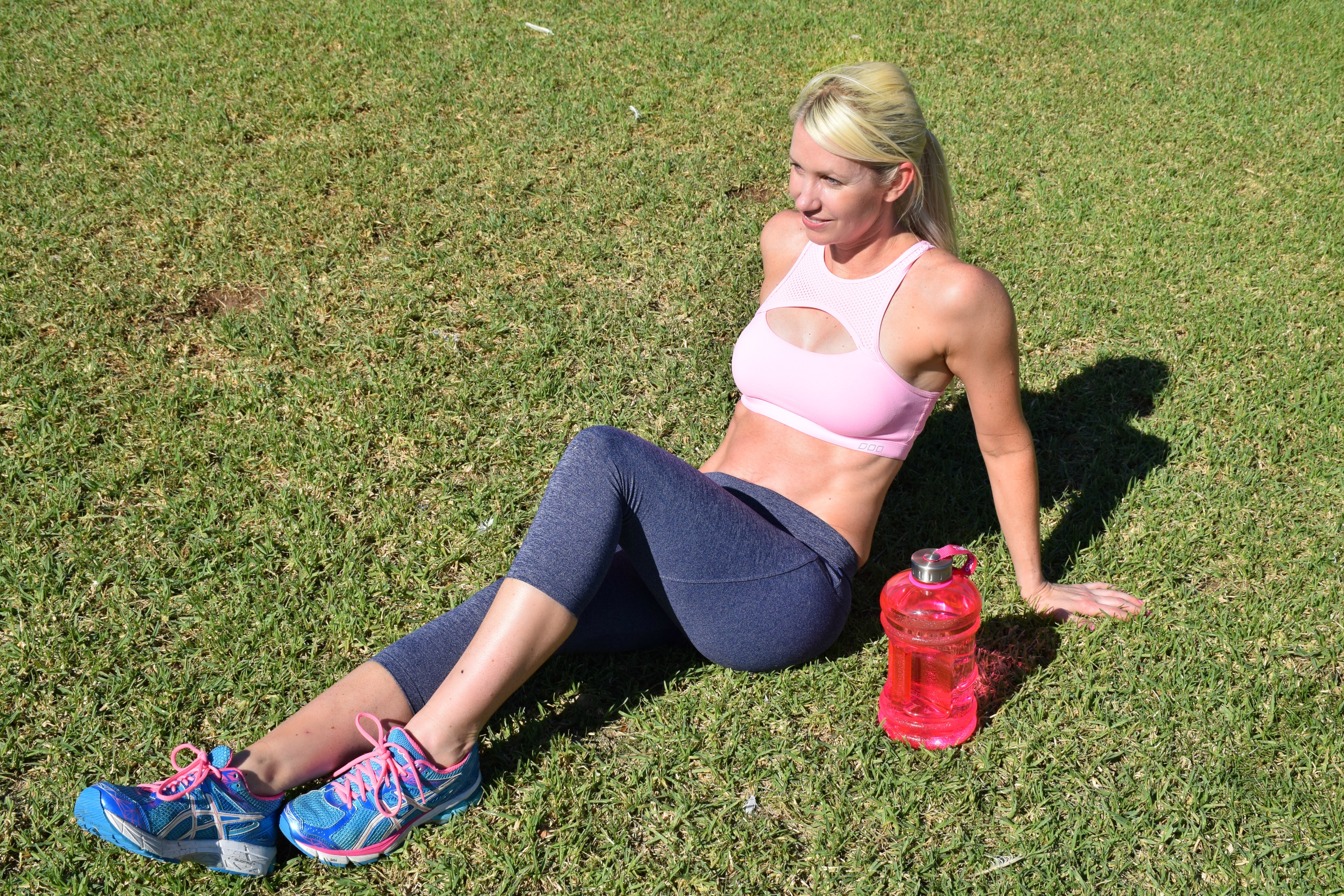 #1 GET YOUR PROTEIN IN
So many women I know don't eat enough protein. I think it's mainly due to the fact we tend to crave things that are sweet so we often miss out on the protein in meat for example when we'd rather have a brownie. You can get your protein from plants, meat, nuts and seeds or get yourself a clean protein powder that you can add to almost anything. Don't be scared of protein, you need it as it makes up your hair, fingernails, eyelashes I could go on all day, the guts of it is it will keep these parts of your body look great.
#2 BE CONSISTENT
No mater what your workout style is if you stop for a week or two you will notice your body going soft. We just don't hold onto muscle like guys do so to counteract that it's a matter of being constant.  You know I am a huge fan of body weight moves and HIIT I have kept my 40 year old body in great shape using this method. You can get your hands on my 8 Week Bodyback Program and start toning up in the privacy of your own home.
#3 GET YOUR REST
Most of your muscle growth doesn't happen in the Gym it will in fact happen while you sleep. So really make sure you get adequate rest. The little tears you create during your workouts need to repair and your body will typically take care of this while you sleep. So turn off the tv, put down your phone and get to bed early tonight.
So there are 3 very simple yet very effective ways of increasing your muscle mess, bet you thought is was going to be all weight lifting and intermittent fasting didn't you?